If you've been reading this blog for a good amount of time, you're probably familiar with my client Robert. When he first came to me, he was stuck in a corporate nightmare job. Some evenings, Robert would find himself curled up in the fetal position and near tears at the thought of having to go back the next day.
His corporate job was hell for him because it was obvious it wasn't the right job for his skills or passions. Instead, Robert's real passion and talent was art. Specifically, cartoon and animated art.
Leaving a nightmare job for something better
A couple of years after he completed his career coaching program with me, Robert sent an update on his career. He was in the middle of taking what he'd learned, and using the necessary tools to make his dream job a reality.
This included transitioning out of his nightmare job, and into a networking experience to prepare him for his dream career. He supported this transition by having a couple of side hustles, including doing some commissioned artwork, and tutoring college students in one of the several languages he spoke fluently.
In his update, Robert said he was finally doing the kind of work he knew he was supposed to be doing, but just not full-time yet.
Getting comfortable with discomfort
A couple of weeks ago, I emailed Robert to see how he was doing. Since I last saw him, he and his wife have had their first child. And now, he's working full-time and supporting his family as a freelance animator. He gets to create unique characters and their backdrops for children's books, television programs, and commercials!
Robert's story shows how making a major career change takes time, tenacity, and perseverance. It proves that pursuing your passion isn't always easy. But it is possible! In fact, you're not truly passionate about something if you're not willing to suffer in some way for it.
Robert describes this as:
"…getting comfortable with discomfort."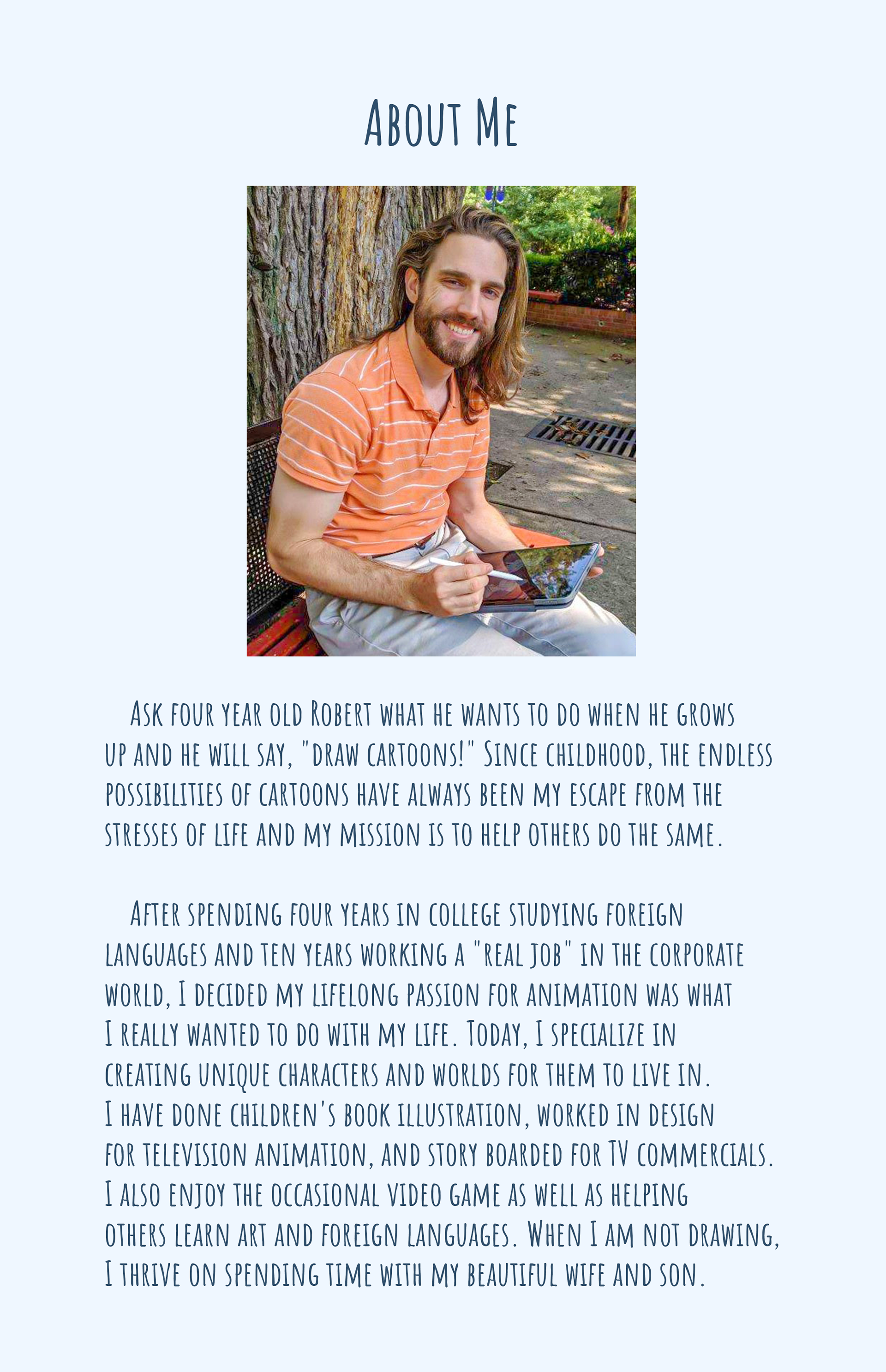 From nightmare job to dream career
I'm so happy for Robert! And I'm grateful he's given me permission to share each stage of his journey with you. Below is a screenshot of his latest update on his dream career. I encourage you to also check out his web site at roberthughesart.com so you can see his portfolio of the amazing work he's done!
Are you also stuck in a nightmare job, seeking your way out to your dream career? Take the first step by filling out the paNASH intake form and scheduling a complimentary initial consultation. I'd love to help you!
Related posts