When I decided to focus my career coaching skills on helping people pursue their passions, it was with the belief that passion yields purpose. The passions divinely instilled in each of us give us the ability to carry out our unique purpose on this earth, despite the challenges that come with our pursuit of purpose. And every great purpose will always include challenges. Passion is the spark that ignites our purpose. It's also the grit that keeps us moving in our purpose despite obstacles or the temptation to give up.
Beware of the Lure of the "Easy Life"
When I started promoting paNASH's services, I got a lot of followers on Instagram from those who assumed I was doing similar work to theirs. But they were promoting something different. Something writer Tom Kuegler refers to as:
"The digital nomad/laptop millionaire infomercial of the hot couple sitting on the beach sipping Mai-Tai's and checking their PayPal account every 3rd drink only to find thousands of dollars rolling right in."
They promised if I followed their cute little finger-pointing emojis to the posted link, they'd tell me how they achieved the "easy life" and how I could too. I could follow their cookie-cutter formula and spend the rest of my life laying around on a beach chair. As much as I love the beach and enjoy much-needed relaxation, I think I'd get bored doing that every day. Just like how the newly-retired 65-year-old discovers playing golf everyday gets pretty boring after a few weeks.
Eventually we long to be productive. And there's no cookie-cutter formula to help us discover our unique purpose or know how we should be productive. There are various methods to figuring it out. Some are more tried-and-true than others. But we each have a different path to discovering our purpose.
One of my clients described the coaching I provided her this way:
"Going through our coaching sessions is like taking my car through the car wash. The car wash gets all the dirt and bugs off the windshield, making it clearer to see what's ahead of me. I'm the one who still has to drive the car in my own direction. But at least now I can see where I'm going and feel refreshed. I have so much more clarity about my career path and my path in life."
The Universal Desire for Purpose
Last week, I got to witness true passion and the universal desire for purpose. I found myself in the middle of the Amazon jungle gathered with pastors from small villages situated along the vast Amazon River. These pastors have a deep passion for providing care to the forgotten people of the Amazon. Their purpose is to show God's love to their fellow natives and to share the Gospel, regardless of the challenge or the sacrifice. Through their actions, they let their people know that even though they're isolated from the rest of the world, they're not forgotten.
To fulfill this purpose, they traveled by boat, many for days at a time, to the annual  jungle pastors' conference to learn things they can take back to their villages and their churches. The team I served on also had a long journey to the conference center in the Amazon jungle. We gave up the comforts of home such as air conditioning, hot water, and standard plumbing to teach them. But our sacrifices were unlike the sacrifices I heard of from the pastors and their wives.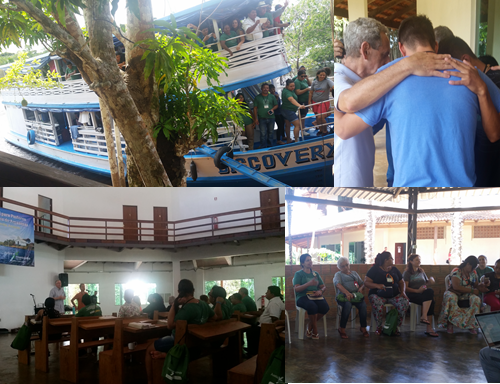 Through those with the skill for translation, I heard the story of one woman who traveled nearly 36 hours to attend the conference. Her husband had to stay behind in their village to work his other job. She told us of her and her husband's vision to build a new church in a poor far-away village. When we asked her how far away, she responded in thick Portuguese, "A seven-day boat trip."
This is no seven-day river cruise on a luxury liner like the ones you see in those "don't-you-want-my-life?" Instagram posts. She and her husband will soon take this long and treacherous journey in piranha-infested waters. It will require them to leave their grown children, perhaps never to see them again. This is real passion. Real purpose. Real nobility. With real challenges.
Don't Play the Comparison Game
Don't get me wrong. I'm not knocking the efforts of the passive income tribe. I'm sure they've faced struggles and challenges of their own because we all do in this lifetime. And perhaps their approach to work frees them up to pursue something more than just a lifestyle of permanent vacations. Something meaningful and purposeful that for whatever reason they choose not to share on their Instagram account.
The problem is when we start playing the comparison game. On one hand, If we compare our lifestyle to the glossy Instagram lifestyles, we can easily become jealous. On the other hand if we compare our contribution to the world to someone else's greater contribution, we can experience feelings of worthlessness.
The goal is to focus on your own unique gifts and how they fit with your purpose. Don't worry if your purpose seems small. In fact, one thing I kept hearing over and over last week was:
"You may never get to see or know the bigger impact your small role on this trip has made. But it's much bigger than you think."
I just had to do what I was equipped to do. And trust it was making a far-reaching difference throughout the Amazon whether it felt like it or not.
It took me up until a couple of years ago to fully understand my own purpose and how my God-given talents and past experience fit into that purpose. I realized my overall purpose is to increase productivity by helping people answer the call of their purpose. This is true in both my career and my volunteer service.
Sometimes this means helping people get "unstuck" in their fear of what they're being called to. Other times it means helping them realize their talents and skills because they can't see in themselves what others see in them. Oftentimes it means encouraging and cheering them on as they take their first wobbly step outside their comfort zone. All while providing them various tools to give life to their vision and accomplish their mission.
My purpose is not the same as yours or anyone else's. Therefore, I have to focus on my own journey and not compare it to anyone else's.
Nothing is Wasted
I was able to take what I do in my work here in the US and tweak it to fit a different audience in the Amazon jungle. (Something I never dreamed I'd be doing!) While what I was teaching didn't require me to step out of my comfort zone, where and to whom did.
I went to the jungle to teach local pastors the importance of having a vision and a mission statement for their churches. While most churches in the US have such statements, this was a new concept for several of these pastors. I showed them how the mission statement can be used to help them make tough decisions their churches may face. I also showed them how to teach their individual congregation members to do the same for themselves. This is so they can make God-honoring decisions when facing the daily struggles of jungle life.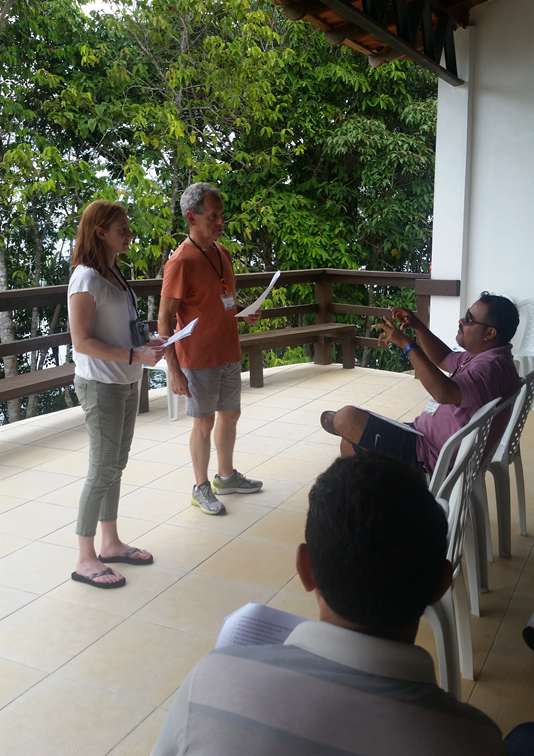 This class evolved from the tools I use with my clients in my coaching efforts and from the on-demand program Personal Branding: How to Know What Makes You YOUnique and AWEthentic.

And those tools and programs all evolved from my previous work with recording artists in the music industry. When helping my young artists develop their image and brand, many of them couldn't tell me what made them unique from other aspiring artists. Therefore, before we could create an authentic image and brand for them and their music, we had to back up and figure out what made them unique. Since this happened so many times, I had to come up with a process for not only helping them figure this out, but also how to articulate it to their fan base and potential labels.
I no longer work in the music industry. But being able to trace back where my teaching came from confirmed that God doesn't waste anything. I NEVER could've dreamed in a gazillion years God would take what I'd created in my previous role all the way from Music Row to as far as the remote villages of the Amazon jungle!
Embrace Challenge
When you're faced with challenges, instead of running from them or becoming paralyzed by them, learn to embrace them because they can lead to a greater purpose. Don't be fooled by all the "life's-a-beach" Instagram posts. And certainly don't compare your life to the carefully edited lives displayed on social media.
Don't get discouraged if you feel like you've reached a dead end. In fact, one of the pastors leading the Brazilian team of missionaries said this last week:
"Airplanes don't lift off until they reach the end of the runway. When it seems like you're at the end of your road, that's when things are about to take off!" Pastor Filipe Santos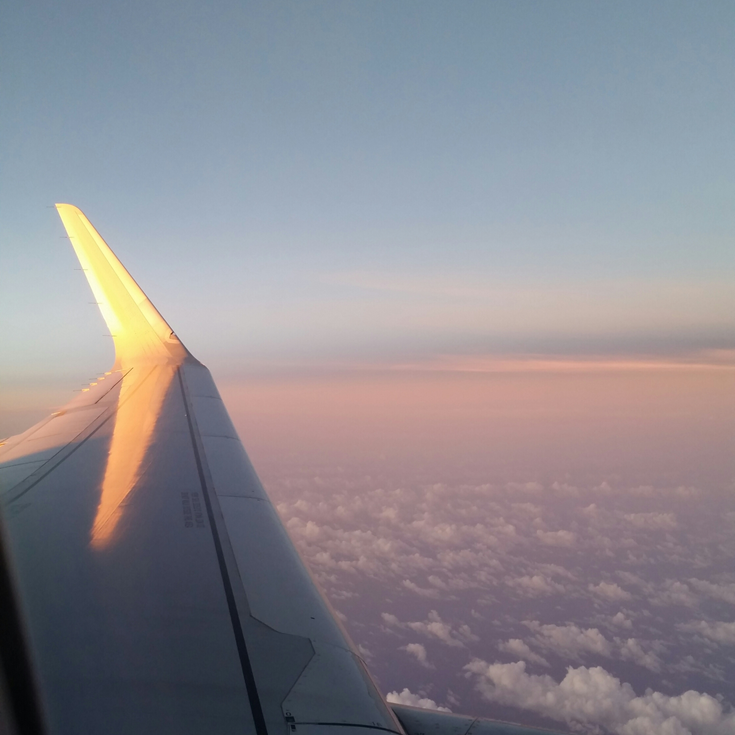 Be open to the ways your interests, talents and strengths can be used to fulfill your purpose in life. Let's face it. We'd all be good at sitting in a lounge chair on a beach. But what kind of contribution would we make in this world if that's all we did? How would we truly know what our purpose is on this beautiful earth if all we did was soak in its beauty without ever getting our feet wet or our hands dirty?
Discover Your Purpose While Helping Others
paNASH is now donating 45% of the sales from the the on-demand program Personal Branding: How to Know What Makes You YOUnique and AWEthentic to Justice & Mercy Amazon. Your purchase of the on-demand program will help pay for a pastor's expenses to attend future conferences.
The conference provides these pastors with the training and education they otherwise would never find in the Amazon jungle. It fills the gap caused by a lack of opportunity for formal education. It also gives the pastors renewed energy and hope as they return to their villages where they wear many hats. Not only do they serve the spiritual needs of their village. They also oftentimes serve as the only provider of medical care to their people. And some also serve as farmers to provide agriculture and food to their people.

The pastors have limited financial resources to make the long trip to the conference, but once they arrive, they learn many new things to take back to their villages to better the lives of their communities. The jungle pastors' conference is the centerpiece of all the work Justice & Mercy does in the Amazon. This includes medical assistance, child sponsorship, emergency food relief, support for special needs kids, mission trips and training, and school construction.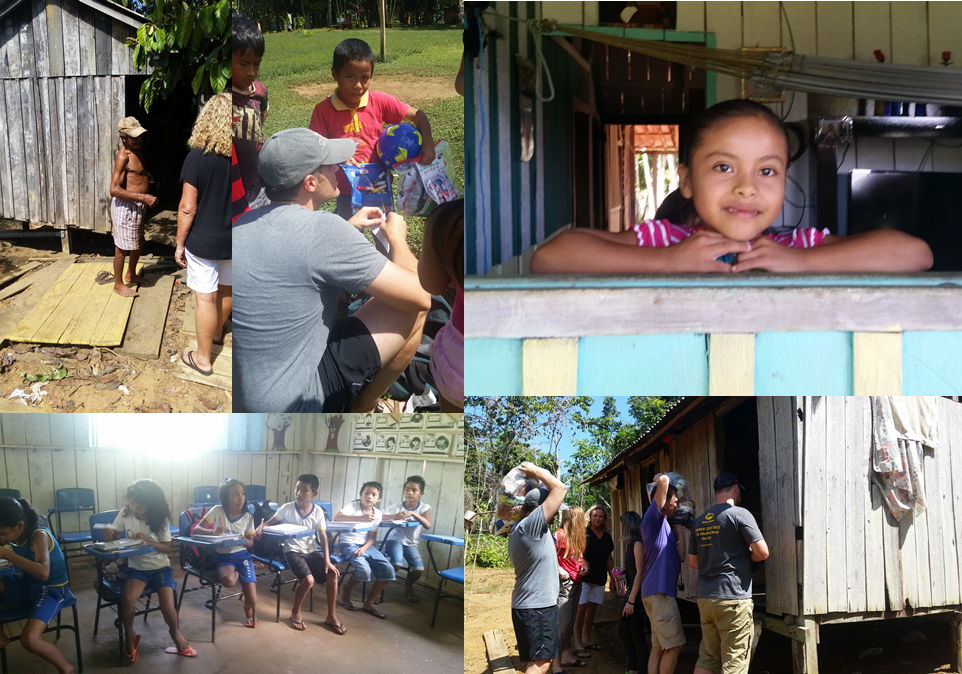 Therefore, when you purchase this on-demand program, not only will you learn how to better your own life by creating a purposeful mission statement to live by, you'll also help Justice & Mercy accomplish their mission and achieve the above results.
You can also help by purchasing a copy of my second book, SUP: Spiritual Understanding & Prayer on a Stand Up Paddleboard for only $12. I personally will donate 100% of the profits from book sales to Justice & Mercy Amazon and mission trip expenses.
Related Posts:
Jungle Pastors' Conference (video):
Save
Save
Save
Save
Save
Save
Save
Save
Save
Save
Save
Save
Save
Save
Save
Save
Save
Save