It's no secret women earn less money than men do on average. To be exact, a recent article indicates in the United States women earn 21% less than men. That means, according to simple math, women earn only $.79 for every $1.00 a man earns. (Yet women's haircuts cost at least 50% more than a man's haircut – I know we have more hair, but still!)
Potential Reasons for Unequal Pay

The article sites a number of potential reasons for unequal pay, including a new theory about penalties for child bearing.
But as I've said before, I think part of the reason is also because women aren't as confident or assertive in asking for more salary when negotiating a job offer as a man is. I see this a lot in my career coaching with my female clients.
That's why I coach all my clients (male AND female) on how to ask for more during salary negotiations. There's a way to do it successfully with finesse, regardless of your gender.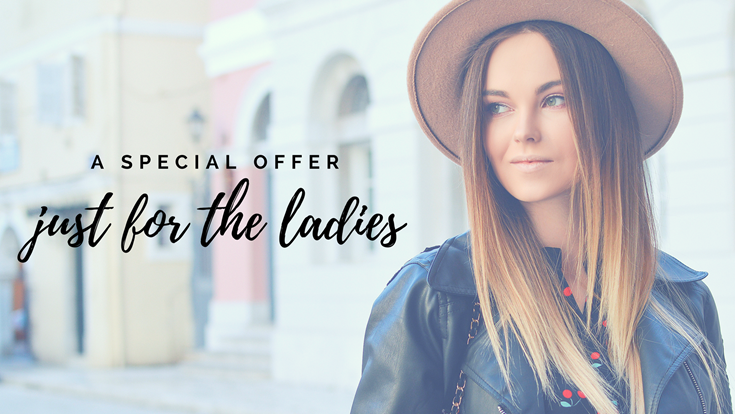 Just for the Ladies!
To show awareness for the continuing gender gap, and in honor of National Women's History Month and International Women's Day (March 8th), I'm offering a 21% discount on all my on-demand coaching videos just for the ladies!
This discount is available for all women the entire month of March!
But don't wait until the end of the month to take advantage of it. There are several useful resources to help you discover and pursue your passions, learn how to promote yourself, and prepare for a job search or career change either now or in the future.
5 Ways to Pursue Your Passions in Life & Work (this one just happens to be free for everyone!)

Personal Branding: How to Know What Makes You YOUnique and AWEthentic

Resumes That Get You the Interview: Surprising Secrets to Getting Your Resume Noticed

The Secret to Successful Networking: How to Do It Naturally and Effectively

Steps to Acing the Interview and Reducing Your Interview Anxiety

The 3 Super Powers of Successful Job Seekers: How to Stand Out Above Your Competition

Make More Money Without Taking a Second Job (bonus with purchase of video bundle)
Just enter the discount code GIRLPOWER18 at checkout to receive your discount either on individual programs or the video bundle.
A Note to the Men
If there are any men reading this, there's nothing stopping you from using the discount code for yourself. 
But it's my hope you would use the honor system and instead show your support by sharing this special offer with a woman you know could greatly benefit from it.
Resources For All
And of course paNASH offers a variety of resources for everyone. These resources including free ones like useful blog articles and initial consultations. They also include paid services like the on-demand video coaching and one-on-one personalized coaching for interviewing, salary negotiation, and more!
To inquire about additional services and schedule a complimentary initial consultation, please click here to complete the paNASH intake form.