Starved for Purpose
Many clients come to me starved for purpose in their work. They are aching to use the skills with which they've been blessed. For this reason, I wanted to share an article I recently saw in the Nashville Business Journal. It is entitled "That Time When My Soul was Dying at Work" and was written by Clifford Jones.
The "Walking Dead"
Are you feeling like the "walking dead" because you're currently in a job that makes you question your purpose in life? Have you been starved for meaning and purpose in your work? If so, you're going to want to read this! (Click on the graphic below to read the entire article.)
After you do, you may just want to subscribe to the paNASH newsletter to receive a complimentary Goal-Achievement Plan (GAP) so you can start discovering your purpose and set goals toward achieving your purpose in life and work.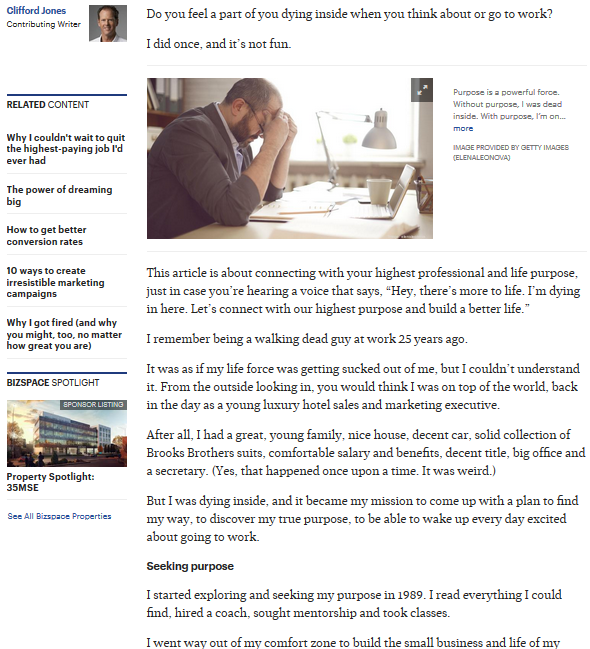 Related Posts:
Save
Save
Save
Save
Save
Save
Save
Save
Save
Save