Icky Schemes
Am I the only one who feels a little (or a lot) "icky" when I see social media posts and ads that say things like, "I went from no business experience to a millionaire in 5 months – here's how you can too!!!"? Or, "I quit my job and now make six figures a month while vacationing instead of working – you can do the same!"?
These ads tend to pop up more and more on my social media platforms now that I am listed as a coach who helps people pursue work they are passionate about and find meaning and purpose in. (I notice even more so on my Instagram account!) But what I do is NEVER to be lumped in with these cheesy, icky "get-rich-quick" schemes.
Realistic Expectations
When you're serious about the pursuit of your purpose and passion, it requires the realistic expectation of an investment. This investment includes:  personal growth and reflection, sacrifice, time, effort, and money. Without those investments, the pursuit is not authentic.
That doesn't mean, however, the investment has to be hard or laborious. If it's something you're truly passionate about, it doesn't feel much like work. Instead, you're excited to get up each morning and create whatever it is you have a vision for.
This is why my upcoming webinar, "5 Ways to Pursue Your Passions in Life & Work," is different from the ones you see advertised that make you feel like you need a shower afterwards! While it is free, it requires time to listen to it, participation in the discussion, and follow-through on the implementable action steps laid out in the program.
It includes ways to not just set goals (anybody can do that!) but to also achieve goals by sticking to a plan, ways to overcome the inevitable stumbling blocks that can prevent you from achieving your goals, and useful and unique tips for job search success that most career coaches don't typically share in such a format.
The webinar is designed to get you started on a track to potential success, but you will have to do your part and follow the tips and steps laid out in the program in order to begin seeing success. Once you begin seeing initial success, you'll be motivated to keep going and dig deeper.
In no way should this program sound too good to be true. As with anything, you only get out of it what you put into it, whether it's participating in a coaching program, starting your own business, or conducting a job search. If you've read this far and you're willing to sacrifice a little time and effort to participate, then claim your spot below. You'll be several steps ahead than you were when you started!

Complimentary
Live Coaching Webinar
Register for the complimentary live coaching webinar "5 Ways to Pursue Your Passions in Life and Work," hosted by Passion & Career Specialist Lori Bumgarner. By the end of this free coaching session you'll be equipped with implementable action steps and tools to help you overcome obstacles and achieve job search success.

You're going to learn

:
How to not just set goals, but also how to achieve goals by overcoming obstacles

Ways to overcome and re-frame the negative beliefs you have about yourself that are keeping you stuck where you are

Ways to discover new passions and to pursue your long-held passions

How to incorporate your passions into your work by utilizing successful networking and job search skills

Ways to nail the interview for a job that fulfills your purpose and passions
"After the first session, I was blown away by the experience and could already see how beneficial Lori's coaching was going to be!" Lauren F.
Space is limited, so

click here

to register today at no cost.
---
As seen in: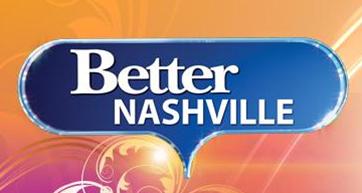 Save
Save
Save
Save
Save
Save
Save
Save
Save
Save